The Story of IJJI
Within just two years of the tremendous success at our original IJJI Sushi in Sparks, our clients and community challenged us to expand to the city of Reno. Answering that calling, IJJI 2 Sushi & Japanese Steakhouse opened its doors at 4955 S. Virginia St in December of 2011.
IJJI 2 Sushi & Japanese Steakhouse is a stylish, modern sushi and hibachi restaurant, showcasing an inviting interior of deep red and ebony and rich granite. Offering a delicious variety of the highest quality Japanese sushi, sashimi, and specialty rolls along with Reno's only true Teppanyaki in a non-casino establishment – it's dinner and entertainment rolled into one at this Japanese hot spot! Vivacious Teppanyaki Master Chefs thrill their guests with their knife wielding skills as they chop, slice, and saute a variety of the finest ingredients of Kobe Beef, seafood, chicken and vegetables. IJJI Sushi & Japanese Steakhouse created another fun, exciting dining experience that our business clients and families have surely enjoyed.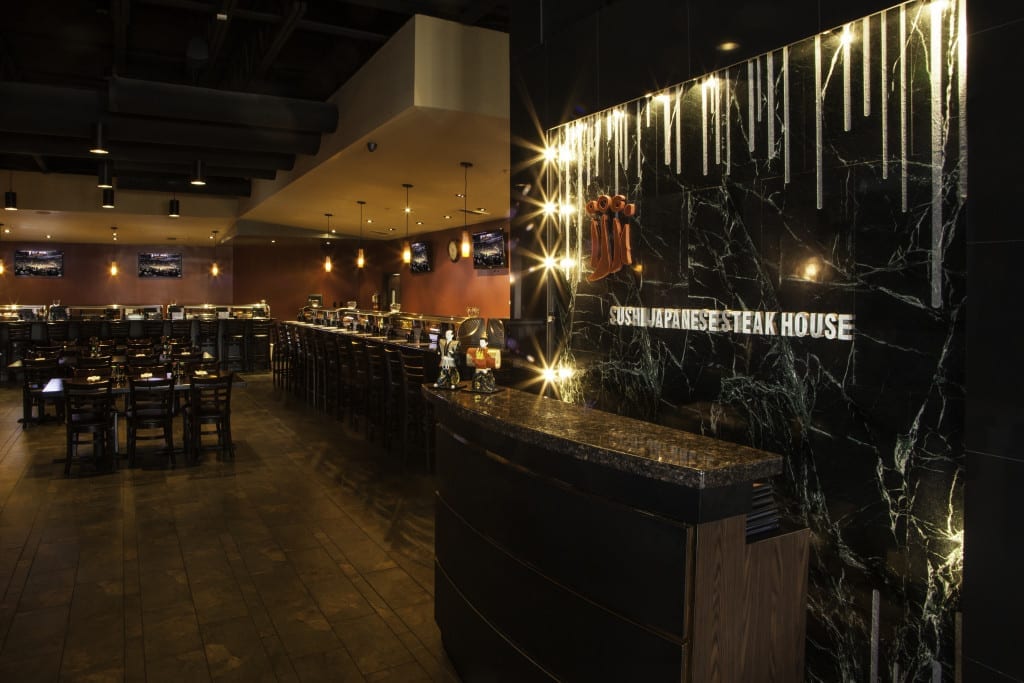 Still, Reno craved more of IJJI Sushi! The residents of South Reno were overjoyed to finally have a sushi place of their own and IJJI 3, headed by Luis , a key influence to the IJJI name and menu, opened on November 13, 2013, bringing the same fresh sushi flavors IJJI Sushi is famous for. In addition, IJJI Sushi diversified their own brand and opened Wild West Wings next door to IJJI 3. Wild West Wings offers (17) different types of chicken wings, cooked to order, that are above and beyond anything else in Reno. With flavors like their Whiskey Bourbon, Garlic Parmesan, and traditional Hot, along with a tasty selection of sides, these wings will surely have you coming back for more.
In the spring of 2019, Ijji made the move to create the first Ramen and noodle house adding in a poke option. First of its kind, this fusion location is an all-in-one place offering variety from Vietnamese, Japanese, Korean, Hawaiian and many other cuisines. Their ramen is the one to beat!
IJJI Sushi and its entire brand prides itself on consistently providing an excellent culinary experience based on using only the finest, quality ingredients. Fun, friendly, and courteous staff always make you feel welcome and part of the IJJI Family. Come to one of our locations today and discover why our locals are raving about IJJI Sushi!